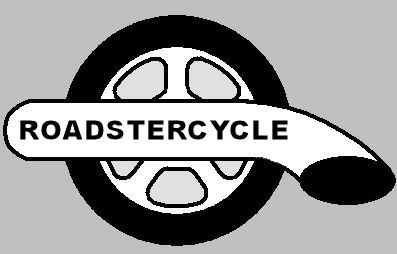 Mosfet R/R universal
mounting brackets
Shindengen FH020AA
regulator/rectifier
universal kit for almost
all 2 and 3 wire stator
motorcycles.
CE 605 SB Series
regulator/rectifier
Reverse Gearbox for
motorcycle powered
vehicles and Legend cars.

Five wire stator, excited
rotor regulator build up
Do it yourself project

LED Voltage Monitor
FH012AA/FH020AA
mounting dimensions
Vmax fuel injection
throttle body kit
Vmax Microsquirt
and Megasquirt
setup Instructions

'32 Roadstercycle®
Harley Powered

'34 Roadstercycle®
Vmax Powered

FRS/BRZ rear turbo

Recent
Projects
ROADSTERCYCLE.COM
The Home of the Original FH012AA and FH020AA Upgrade Kits
SHINDENGEN FH020AA REGULATOR/RECTIFIER UNIVERSAL UPGRADE KITS IN STOCK FOR SPORT BIKES, CRUISERS, HARLEY DAVIDSON and BUELL

Nearly 2000 Shindengen FH020AA Regulator/Rectifier kits sold.
I am the original Mosfet upgrade kit source. $121.95

FH012AA has been replaced with the FH020AA.
Yamaha #1D7-81960-00-00.


USA shipping $5.00, International Express $45.00/$47.00 see
total in check out.

Canada, Express Mail International $35.00

Harley's, Sport bikes, mopeds, scooters, touring bikes, dune buggies,
if it has a regulator we can upgrade it to a more bullet proof charging system.

YAMAHA FJR1200 Custom Super Mosfet Harnesses and kits available. Email me.

"NEW" MOSFET UNIVERSAL MOUNTING BRACKET

2 way bracket $19.95




READ READ READ
Guy's I try my hardest to give you a great universal kit but you need to measure if 3 feet is long enough for your bike. 99% of the bikes it is, check your bike to make sure.
MOSFETS Kits in STOCK, Featuring the Shindengen FH020AA Mosfet Regulator.
THE KITS COME WITH 3 FEET OF 10 GAUGE WIRE, IS THAT ENOUGH FOR YOU??
YOU CAN ORDER EXTRA HERE. $2.00 a foot and comes with sheathing. Order below to add to your kit and remember sheathing is included !!!! GSXR 600 and 750 need 1 extra foot.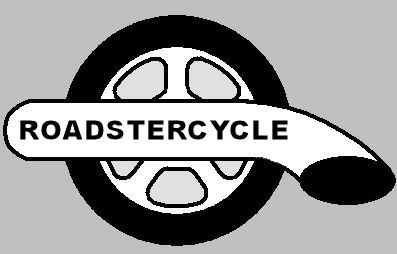 SHINDENGEN FH020AA MOSFET IN STOCK !!
SHINDENGEN FH020AA REGULATOR/RECTIFIER IN STOCK !!
The Shindengen FH020AA is the replacement for the FH012AA in 2012.

MAKE SURE YOU WATCH MY VIDEOS, THEY HELP!!!

The Super Mosfet Kit is my #1 selling kit, Fast, Easy and complete.
Complete kits come with both solder and heat shrinkable connectors, you choose the way you want to build it!!!
Yamaha, Kawasaki, Suzuki, Triumph, Honda, Ducati, SV650, Aprilla, Ducati and many more!
Finally fix your single phase 2 wire and three phase 3 wire charging system problems with a new Mosfet voltage regulator upgrade kit!
With real Tech support, Me! Contact me for discounts.
Even if you buy a Mosfet somewhere else I will help you out with tech support.
jack@roadstercycle.com
Click here for the Easiest Mosfet Hookup suggestion!!!
Click here for stator testing page.......
Click here for FH012AA dimensions


Convert Your Stock CV carbs to Fuel Injection Throttle Bodies!!
Yamaha Vmax kit shown Below...or Build your own... More info.
$199.00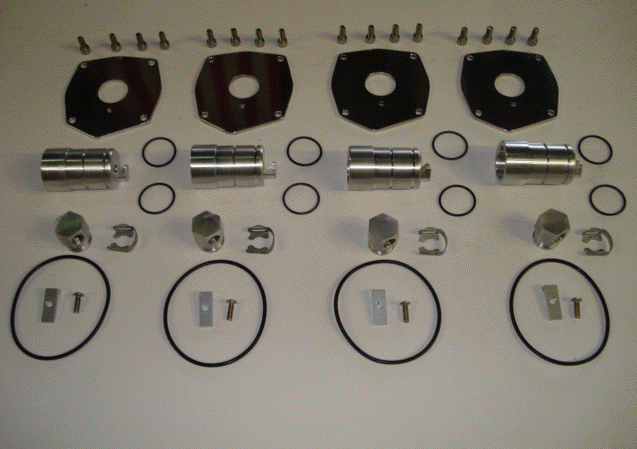 The easiest way to turn your 1985 thru 2007 first generation
V-max into a programmable, fuel injected street/strip machine
using your stock carbs. Just remove your slide covers and slides
and replace with your kit. You will need to purchase
separately other fuel injection pieces necessary for a complete installation. More info.. You can convert most CV stock carbs to EFI throttle bodies. Older Honda Goldwings are a prime candidate for an EFI upgrade. So if your building a custom Goldwing or a Goldwing Rat Rod this will really finish it off and make it run great.

A WARNING TO PEOPLE CONSIDERING COPYING ROADSTERCYCLE DESIGNS
All drawings and prints of the Roadstercycles have been copyrighted by Fleming Engineering
The proprietary steering and rear drive is property of Fleming Engineering
With over 14 years invested in the design, we will not take imitations lightly and we will prosecute .

ROADSTERCYCLE® is a registered trademark owned by Jack Fleming
V-Twin Roadstercycle, V-Four Roadstercycle, '32 Roadstercycle, '33 Roadstercycle
'34 Roadstercycle, Roadstercycle.com are Trademarks of Fleming Engineering/ Jack Fleming

*Harley Davidson and Twin Cam are trademarks of Harley Davidson *
Yamaha V-max is a Trademark of Yamaha Motor Company
Megasquirt is a trademark of Bowling and Grippo
 
Copyright 2007, 2008, 2009, 2010, 2011, 2012,2013 Jack Fleming